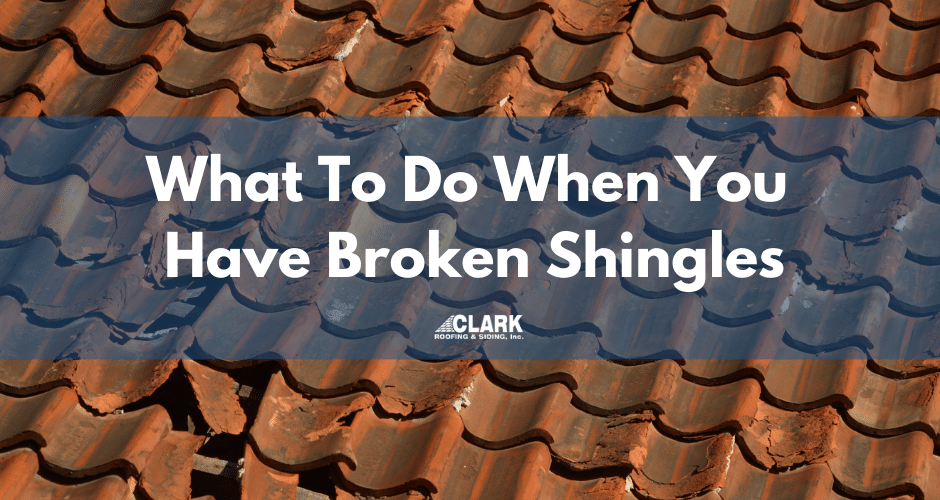 What to Do When You Have Broken Roof Shingles
It's not uncommon for homeowners here in Virginia Beach, VA, to be greeted by the sight of missing shingles strewn across their yards the morning after a big storm. Damaged shingles are no laughing matter, and you need to act quickly to protect your roof.
Why Your Shingles Matter So Much
There's a reason why shingle repair should never be put off for later. Your shingles protect the wooden structure of your roof from water that would cause it to deteriorate rapidly. When your shingles become damaged and you don't get a roof shingle repair right away, you're letting water seep into your roof every time it rains.
In the worst-case scenario, bent or curled shingles will allow water to sit on your roof for long periods of time. If you have cracked or broken shingles, water can run underneath other shingles, and that moisture will be drawn into your roof. Without shingle replacement, your roof can develop severe water damage over time.
What Can Happen to Your Shingles
There are plenty of different ways your roof shingles can become damaged. Among the most common reasons that you'll have damaged shingles is the advanced age of your roof. Most shingles are made to last between 20 and 30 years, after which time the effects of aging can lead to noticeable issues.
Aging shingles can start to deteriorate and become torn or cracked. The granules that guard against the harmful effects of constant sunlight can wear off over time as well. Shingles can also curl at the ends, which may lead to further roof exposure and damage.
Here in Virginia Beach, VA, high winds during storms are one of the main reasons that homeowners need shingle replacement. It's best to deal with any missing or damaged shingles right away to make sure future winds can't blow off the surrounding shingles.
Winters can be particularly rough on shingles. If debris or ice damming allows water to sit and freeze on your roof it can dislodge or deform shingles. It's not unusual for a poorly maintained roof to be in even worse shape following the spring thaw.
How Professionals Handle Shingle Repair
The best way to handle damaged roof shingles is to reach out to a professional roofing contractor. They'll be able to identify precisely what's wrong and provide the necessary roof shingles repair. They can replace missing, cracked, or otherwise damaged shingles to restore the integrity of your entire roof.
The most important reason to go with professional roof shingles repair is that an experienced roofer can spot other roof damage and issues. If your broken shingles have already caused damage, shingle replacement might not be enough. You could need a roof replacement, and it's best to find out sooner rather than later.
Roof Repairs in Virginia Beach, VA
Have you noticed damaged shingles, or does a recent storm have you worried? The professionals at Clark Roofing & Siding can inspect your roof to assess any damage and provide the roof shingles repair you need to keep your home dry. 
Call us today at (757) 485-1000 to get started.