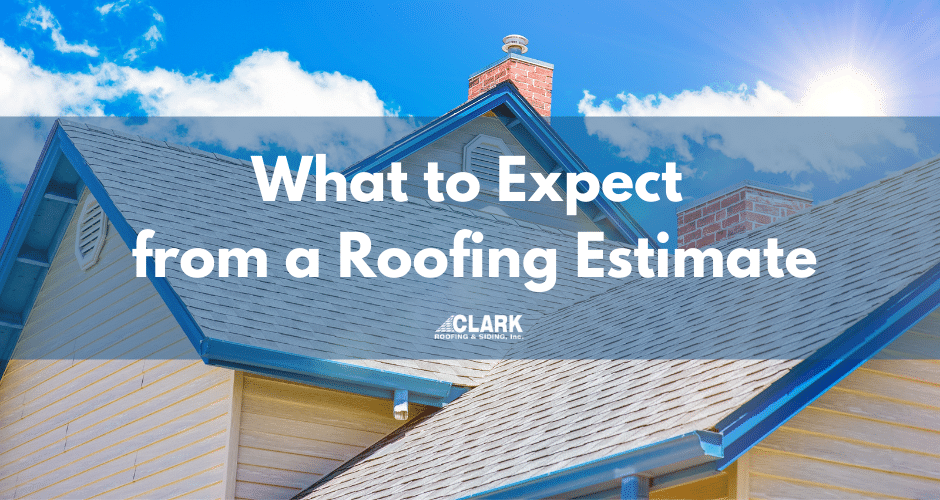 What to Expect from a Roofing Estimate
Any big job inside or outside your home should be handled by a professional who can provide a reliable estimate or quote. Roof replacements and major roof repairs are just about the biggest projects that your home can need, so you should always get a detailed estimate from a roofing contractor first.
When you reach out to a roofer for roof repairs or replacement, they'll come out and take a look at your roof. To provide a reliable estimate, they need to know what the current situation is and what type and size of roof they'll be dealing with.
If you're getting a roof replacement, there are some material and style options that you'll have to decide on. There are also vents and other auxiliary roof components that need to be considered. A lot goes into providing you with a roof cost estimate.
How a Roof Estimate Determines Your Roof Costs
The roof estimate that you get from the roofing contractor you've found here in Virginia Beach, VA, will have a breakdown of the cost of your roof installation or replacement. You'll be paying for materials and labor, so there are many factors that can affect your roof costs.
A roof estimate should include a detailed work description and the total price. With any kind of major roof repair or replacement, it's important to ensure that both the roofing contractor and the client are in 100% agreement about what specific work is being done and with what materials.
The labor that goes into your roof replacement will include applying the new shingles or other roofing materials and removing the old materials. Roof costs can vary depending on how many layers and which specific materials need to be removed. These factors can dramatically change how much labor is required.
The materials for the roof installation should be included in the description, too, as they can greatly affect cost. This also ensures that you're getting the brand and style of shingles, underlayment, and other materials that you agreed upon. Without having this down on paper, you can't be 100% sure of what you're getting.
By taking the amount of labor and materials required to complete the job into account, the roofing contractor can provide you with a total price. Keep in mind that the lowest price available isn't always the best offer because the quality of work and materials can vary widely among roofing contractors.
Other Roof Estimate Factors to Consider
Your roof estimate should also include detailed timeline information. There should be a start date and a completion date for the project. While unexpected events can shift this timeline quite easily, having it on paper is an absolute necessity. It's important to remember that an estimate is just an estimate – with some wiggle room to be expected.
Roof Estimates in Virginia Beach, VA
The next time you need a roof installation or replacement here in Virginia Beach, VA, you can count on Clark Roofing & Siding to provide an accurate and reliable estimate. Just give us a call at (757) 485-1000 to get started.