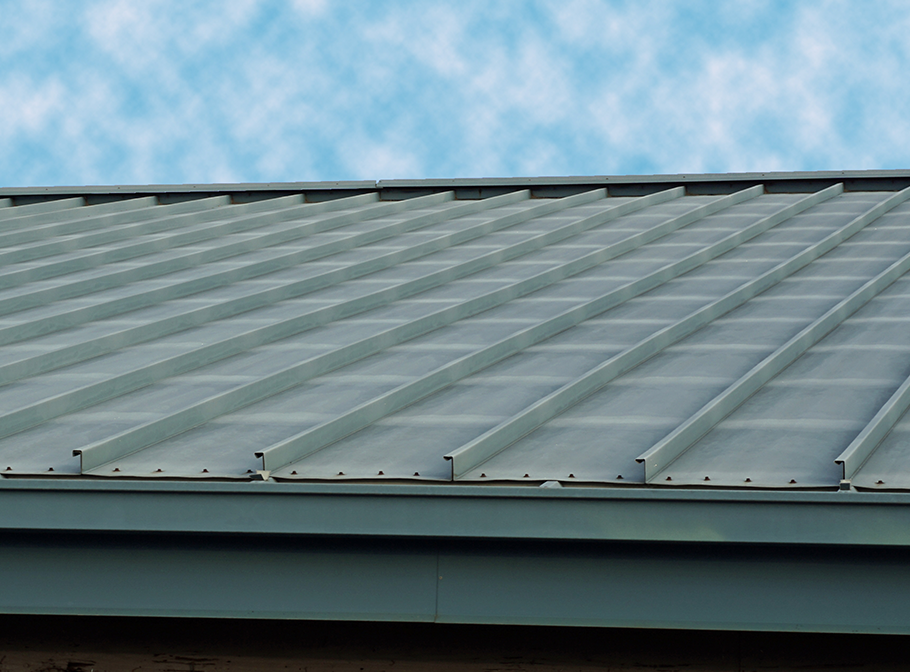 4 Types of Metal Roofs and their Benefits
Home ownership has its definite advantages, as well as its challenges. As a homeowner, the inevitable repairs are often a source of stress. If you have a roof repair or a new roofing installation on the horizon, this may be your opportunity to consider a metal roof. While metal roofing may cost more initially, it can add to the life of your home, save on heating and cooling, and will add a unique aesthetic charm.
Asphalt roofing has been the default roofing material for residential structures for many years. While they are functional and cost less than metal roofing, their average lifespan is years, or even decades less than that of a metal roof. With advances in metal roofing materials and manufacturing, metal roofing is becoming more affordable, and there are many styles available. Remember, your home reflects possibly your largest investment, as well as your largest asset. It pays to protect it. A metal roof from a trusted roofing contractor may be the solution to your new roofing needs.
Benefits of Metal Roofing
Resistant to Fire

Energy Efficient

Maximum Wind Resistance

Low Weight- Less Structural Stress

Customisable

"Green" Material- Recyclable
Metal roofing covers a wide span of materials and price ranges. While each has its own specific characteristics, there are solutions available for your roofing needs in one or more of these options. Depending on your location, weather conditions and environment, there is at least one metal roof type that is ideal for your home. Here's an overview of the most popular metal roofing materials, and some of their benefits.
Copper Roofing
Copper has been a roofing material of choice for centuries. Copper is a soft metal, is easily worked, and is the quietest of the metal roofs. Copper is fire resistant, low-maintenance, lightweight, and will take on a patina that ages gracefully. They are, however, not recommended for coastal environments where salt air may be present. A copper roof can add substantial resale value to your property. A properly installed copper roof can last for well over 100 years.
Aluminum Roofing
Aluminum roofing is widely recommended for use in coastal areas due to its higher resistance to salt corrosion compared to many other roofing materials such as copper and untreated steel. There is a myth that aluminum is impervious to the elements, but in fact, aluminum is quite reactive to atmospheric conditions. This process creates an oxidation reaction that creates a layer of aluminum oxide, which acts as a protective coating that effectively seals the material and defends the inner layers against additional corrosion. This patina may not be aesthetically pleasing to all, so aluminum roofing is often painted, or color treated.
Steel Roofing
Steel is the most common metal found in building. As a roofing material, steel is becoming increasingly more common for residential purposes. Steel is perhaps the most versatile of the metal roofing materials, and often the least expensive. Steel roofing is available in several variations including:
Weathering Steel

is a type of steel originally designed for use in industrial applications. The outer layer of steel is allowed to intentionally develop an outer layer of surface rust, which protects the inner layer of steel. This is similar to the oxidation process in aluminum roofing. Although steel is a strong material, it is not recommended as a structural or load-bearing feature.

Galvanized Steel

is created by adding an outer layer of corrosion-resistant zinc to protect the inner steel layer. This coating prolongs the life of the steel and is the most common steel roofing.

Galvalume Steel

is similar to Galvanized steel. The difference however is that the outer layers incorporate a blend of aluminum and zinc. This combination provides better protection against the elements. Galvalume also presents a more uniform surface appearance.
Tin Roofing
This is the source of many childhood memories, and the type of roofing people tend to think of when they think of metal roofing- the classic "tin roof". While early tin cans were often flattened out and used as shingles by thrifty do-it-yourself types, or out of necessity, tin itself has been phased out as a roofing material. Believe it or not, it is a galvanized steel or aluminum roof material rather than a tin roof that was responsible for putting you to sleep on those rainy nights.
Consider a metal roof when it is time to replace your existing roof in Chesapeake, Virginia Beach, Norfolk, Suffolk and Hampton Roads VA, or Elizabeth City NC, or if you are planning a new construction project. It will add years to the life of your home. We are ready to help you discuss your project. Call the roofing contractor professionals at Clark Roofing & Siding, Inc. at (757) 485-1000.