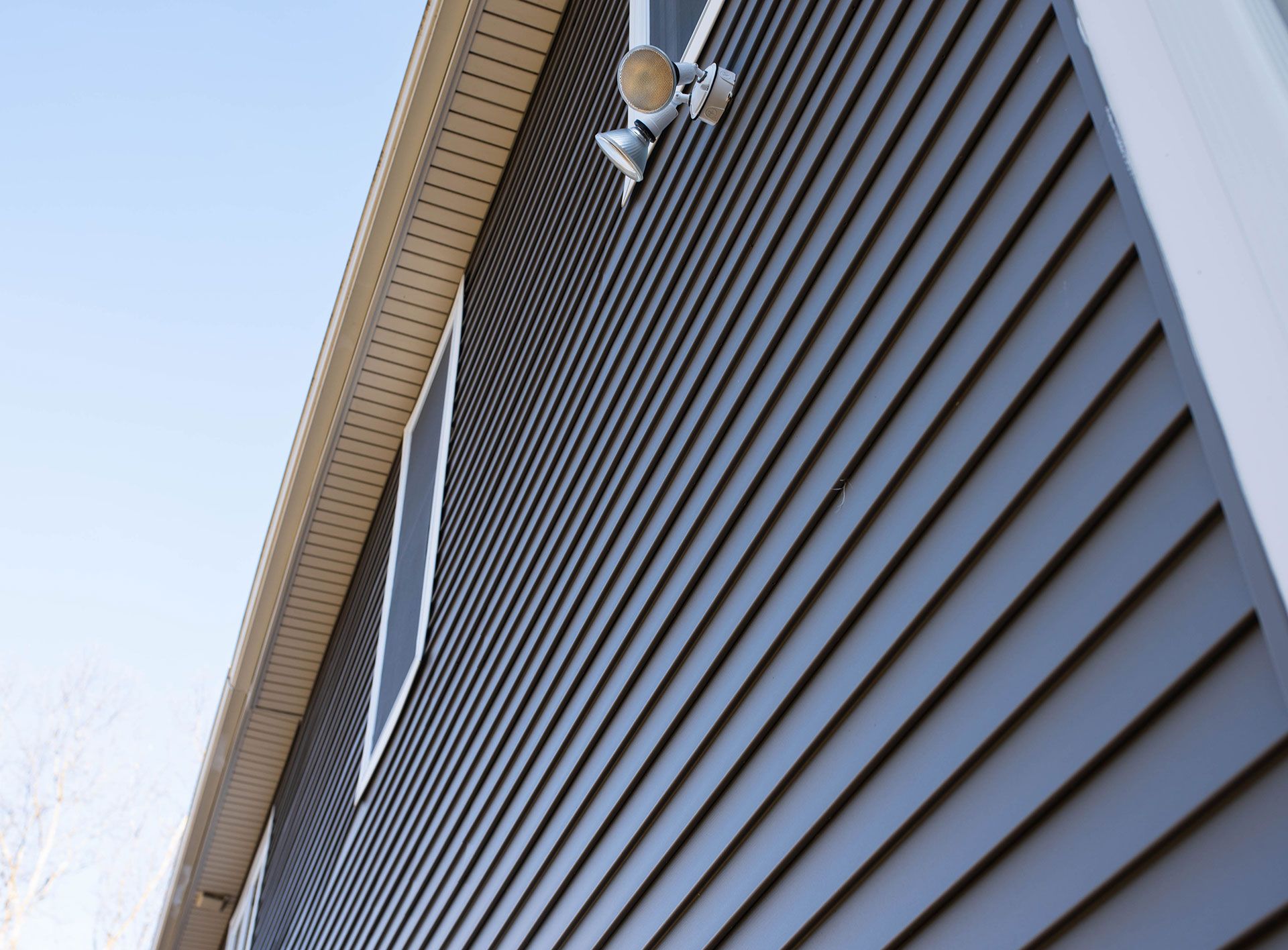 What to Look for Before Hiring a Siding Contractor
Perhaps you've made the decision to hire a siding contractor to install siding for a new construction project, or to replace the siding on your existing home. Before you make your decision, there are several things to consider. As well as adding to the aesthetics of your home, quality siding can add years to the life of your property, add to the resale value, and can result in significant savings in heating and cooling costs. It's important to factor these advantages into your decision-making process when making your investment in new siding.
Budget 
The costs of siding will vary depending on the type of siding you choose, and the size and complexity of your project. For a 2,000 square foot house, siding costs range from $3.00 to $11.00 per square foot. The price for a typical siding job can cost between $4,500 to almost $16,000. To get a realistic estimate, you must establish the scope of your project.
Material
Siding materials vary in cost and durability. It's important to choose the type of siding that best suits your property and will provide adequate protection according to the weather and environment in your area. The lifespan of your siding and the warranties for each will also vary. Typical siding styles include:
Wood Siding:
Lifespan 20-40 years
Lifespan approximately 40 years
Fiber Cement Siding:
Lifespan approximately 50 years
Lifespan approximately 50 years
Stucco Siding: Lifespan approximately 50-80 years
Local Firm-Local Reputation
One of the best measures of a quality contractor is their local reputation. Check at their online ratings and read the reviews of their actual customers. Ask friends, neighbors or others in your community for recommendations. It's important to choose a local contractor who is aware of the weather and climate of your area and has a locally based and available workforce to complete your project in a timely manner. A locally based contractor will also be available to do any necessary warranty work.  
Experience
It's important to choose a contractor who is a siding specialist, and not just a contractor who can put up siding as a side job. Siding is a skilled trade. Specialists will make sure that the job is done properly, and they will stand by their work. Look for certifications from professional organizations and from leading siding manufacturers. Your siding project is designed to protect and improve the quality and value of your home. A "bargain" isn't always a bargain.
Licensing and Insurance
 Before you engage any company or contractor to work on your property, it's crucial that you verify that they are licensed and insured in your area for the work they are being hired to do. Confirm that they have coverage for liability, property damage, and workers compensation. These coverages protect you from liability in the event of a work-related accident on your property and ensure that any project-related damages are also covered.
Contract and Warranties
As with any project, it's important to have a full understanding of the content of the contract before you sign. This is your opportunity to ask questions about details concerning the entire scope of your project including payment terms, materials and labor costs, timeline, warranty and to make sure that both the contract and contractor both fit your needs. A quality contractor will secure all necessary permits for the job. The warranties offered for a siding installation can vary according to the types of siding and even the individual manufacturer. Be certain that you are aware of the warranties for the materials according to the manufacturer, and the installation and workmanship of the contractor. A quality siding contractor will be able to answer these questions for you.
It is important to have confidence in your professional siding contractor. For your siding project, contact the siding professionals at Clark Roofing & Siding, Inc. at (757) 485-1000.