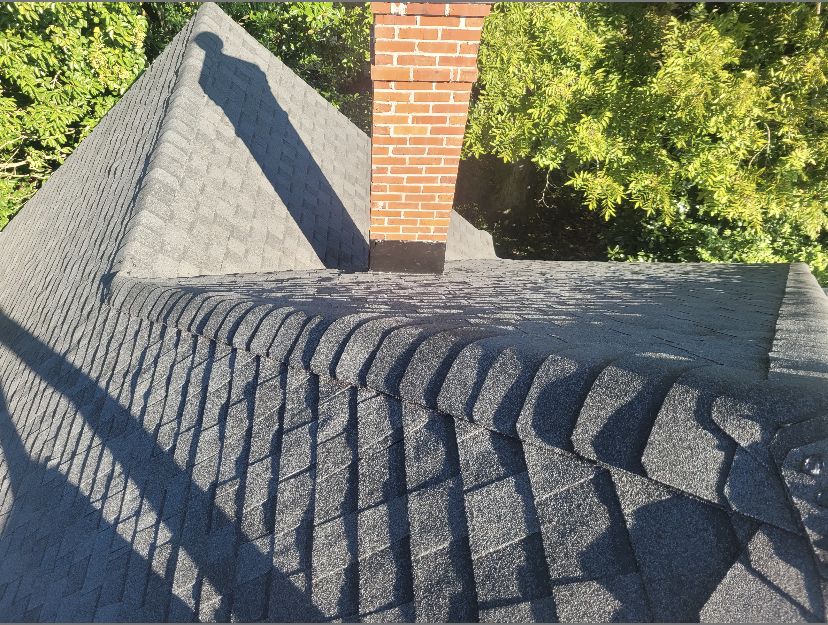 What are the benefits of professional roof and siding installation?
Your home is more than just a dwelling. It may be the most significant investment in time and money that many people ever make in their lives. It's peace of mind. It's the pride of ownership. It's safety and comfort for you and your family. It's where memories are made, and the equity can provide financial security for you and your family in the years to come. It makes simple sense to protect this investment by careful maintenance of the roof and siding of your home.
The roof and siding protect your home from the elements, adds "curb appeal", supports the structural integrity of your home, and adds to the potential resale value. To trust the repair and maintenance of your home to anyone but trained professionals can be hazardous. The temporary savings of using cut-rate contractors may cause long-term regrets.
Homeowners on average can expect to pay approximately ten percent of a home's value on upkeep and maintenance. A $250,000 home can cost $2,500 annually for upkeep. A large percentage of these repairs come from maintaining the roofing and siding of your home. This is a significant cost for many homeowners, but it is money well spent. Professionally installed and maintained roofing and siding is the best investment in maintaining the comfort, safety, and value of your home.
In addition to the knowledge that your home is in good hands, there are practical benefits to consider when making your choice for siding and roofing replacement or repair.
Expert Knowledge In choosing a roofing and siding expert, you can be assured that all aspects of your job will be carefully considered, and complex issues are handled competently. The crew is thoroughly trained, dependable, and committed to providing the highest level of workmanship. They will be well informed of the latest developments in techniques and technology, and they will use the best available and appropriate materials for the job.
Beware of cut-rate contractors who appear in the wake of a bad weather event to make quickie repairs in a time of need. They often demand full upfront payment, and leave jobs poorly or partially done, and with poor quality materials. They disappear as quickly as they arrive, often leaving the job undone.
Licensing, Warranties, and Insurance A quality, professional roofing and siding contractor will be fully licensed and insured and will provide a warranty for materials and workmanship. This ensures that your job will be completed according to the budget and timeline established in the contract, and that all work is guaranteed. In choosing your contractor, choose a local company with a good reputation that stands by their work. A local contractor will be available to quickly make any necessary repairs if needed. Their crews will have the appropriate liability and workman's comprehensive coverage in the event of accidental damage or a worksite injury on your property.  Your contractor will be able to secure all needed construction permits. All old materials and construction debris will be removed.
Peace of Mind There are things of value that have no measure in terms of financial cost. Knowing that your home has been professionally maintained, is safe, attractive, and will offer many years of trouble-free enjoyment far outweighs the initial investment. You may also enjoy an increase in the resale value.
When it is time to repair or replace your existing roof or siding in Chesapeake, Virginia Beach, Norfolk, Suffolk and Hampton Roads VA, or Elizabeth City NC, or if you are planning a new construction project, we are ready to help you discuss your project needs. Call the roofing & siding contractor professionals at Clark Roofing & Siding, Inc. at (757) 485-1000.