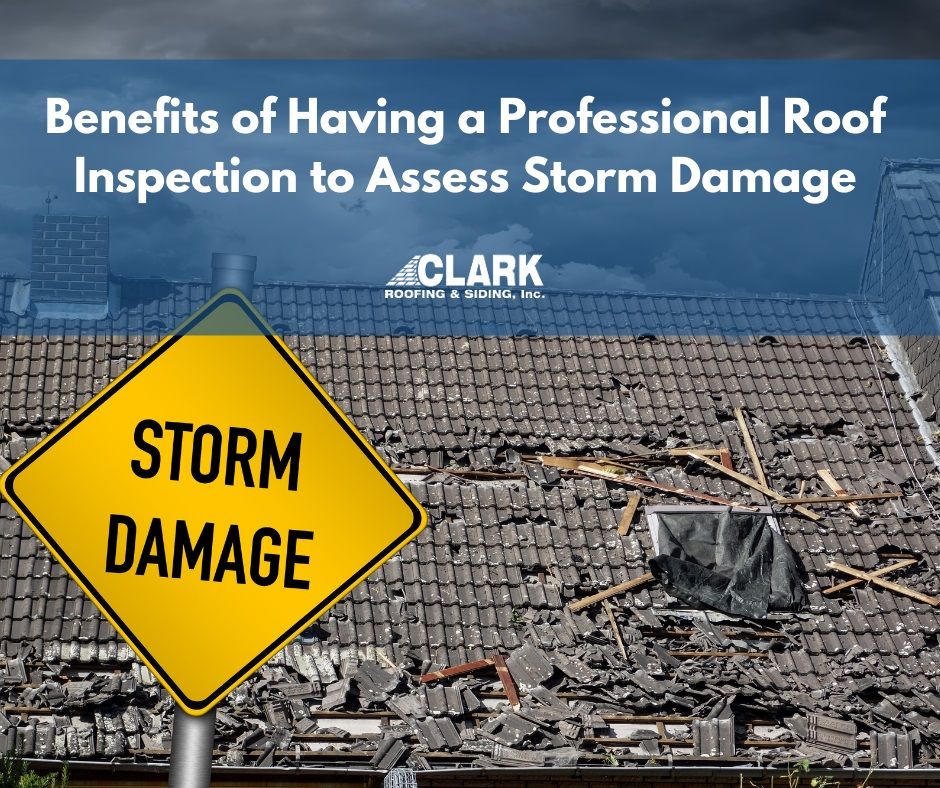 Benefits of Having a Professional Roof Inspection to Assess Storm Damage
Here in Virginia Beach, VA, there are plenty of ways that your roof can become damaged. With the high winds and torrential rains of hurricanes to worry about, the residents of Virginia are well acquainted with roof storm damage. 
What you might not know is just how beneficial a professional roof inspection in Virginia Beach can be.
Getting a Clear Picture of the Extent of Damage
In many cases, you'll be able to see signs of damage to your roof from the ground. Patches of missing shingles aren't too hard to spot, and you may have shingles lying around your yard as well. However, this quick check doesn't tell the whole story.
If you're thinking, "Should a roofing contractor inspect my roof?" the answer is yes. They'll be able to find more nuanced signs of damage. From the ground, you can't always spot individual missing shingles, bent or damaged shingles, or other issues that may lead to problems down the road.
A professional roof inspection in Virginia Beach can find smaller issues that might lead to water damage or other deficiencies over time. Damaged seals, minor leaks, and broken gutters can all cause moisture, mold, and mildew issues in your home that could go unnoticed for years and eventually cause considerable structural damage.
Dealing with Insurance Properly
You've just endured a destructive storm, and you're wondering if your insurance will cover the damage. If you're asking yourself, "Should a roofing contractor inspect my roof?" you're likely wondering the right thing. 
Many insurance providers require a professional roof inspection in Virginia Beach, and you don't want to find out later in the claim process that the insurance company doesn't trust an amateur inspection. It's always best to call the professionals when dealing with insurance claims.
Finding Leaks Right Away
When it comes to roof storm damage, leaks are among the most serious concerns. Even a small leak can cause water damage to your roof, gradually rotting the structure. The additional moisture coming into your home can cause mold and mildew, creating an unhealthy environment.
A roofing contractor can quickly find signs of leaks that would have otherwise gone overlooked. From there, the leaks can be repaired before they become a major problem.
Preventing Pest Infestations
Roof storm damage is one of the most common ways that pest infestations can happen. Violent storms can cause enough damage to open access to your attic for insects and rodents. Once inside, they can be very difficult to get out and can cause countless problems. 
A roof inspection in Virginia Beach ensures that your roof isn't inviting unwelcome guests.
Roof Inspections in Virginia Beach
If you're wondering, "Where can I find someone to inspect my roof?" look no further. Clark Roofing & Siding provides professional roof inspections and other roofing services in Virginia Beach, VA, and the surrounding area. Our team has been serving our community since 1997, and we'd love to help you next! 
Call us today at (757) 485-1000 for a roof inspection and a reliable quote on any necessary repairs.