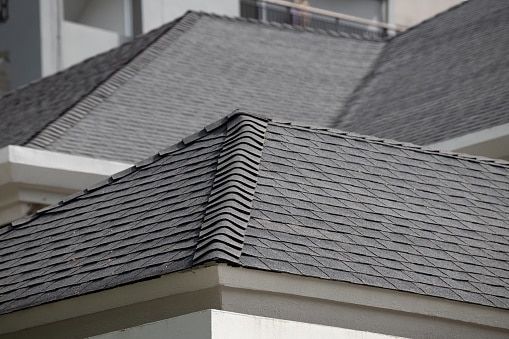 Should You Repair, Patch, or Replace Your Roof?
A roof is an integral part of any building, braving the elements continually and providing protection from sun, wind, snow, rain, and storms. Not only does a structurally well-built roof protect you and your family, but it also helps keep the interior of your home safe. 
If your roof shows signs of damage, you might be confused about how to approach it. Choosing to go with a new roof or roof repair can be a tricky decision. 
Making the Decision Between Roof Repair or Replacement in Chesapeake, VA
A highly-skilled roofing expert from your local roofer can conduct a thorough roof inspection and explain the many factors that could affect your roofing decision. These trusted roofing specialists can bring clarity to this seemingly complicated process and help you weigh the pros and cons. 
The ultimate objective is to find the most cost-effective, long-term solution, whether with a minor repair, a partial roof replacement, or a new roof.
Key Considerations When Making a Roofing Decision
You might have noticed a sudden leak, the shingles might be coming off, or perhaps a storm has destroyed your roof. Regardless of the magnitude of the problem, an expert specialist from a certified roofing contractor can do a careful roof inspection and provide you with the best possible options. 
A roofing expert will assess the roof for damage and help you decide whether a roof replacement, repair, or patching is the best course of action.
Leaky Roof
Leaking is one of the most common roof problems that homeowners face. Oftentimes, you will notice water stains on the ceilings and walls, which indicate a leaky roof. When such situations occur, it is crucial to have someone inspect your roof and determine the exact source of the leak. 
Rather than wait until the problem becomes more significant and expensive, it is best to use the services of a certified roofing contractor in Chesapeake, VA. Ignoring the leak can result in a host of new issues, including:
Mold and fungi

Pest infestation

Rotting and weakening of framing

Damage to insulation and ceiling

Loss of property
The experienced professionals with your local roofing company will fix the leak promptly to avoid a potentially significant problem. 
The Scope of Damage
When determining the most effective solution, it is helpful to consider the extent of deterioration or damage. Is the roof structurally damaged, or is it a matter of aesthetics? If the roof is structurally compromised or showing signs of wear and tear, a roofing expert will be able to assess the damage and recommend the best course of action.
Is the Roof New or Old?
The age of the roof can be vital in making a decision. Based on the type of material used, a professional will be able to estimate the roof's lifespan. 
If you see signs of significant damage in an older roof, it is more cost-effective to install a new roof instead of repairing or patching it repeatedly. A roof replacement can not only enhance your curb appeal; it can boost the value of your property.
Clark Roofing & Siding — The Name You Can Trust in Roofing
From roof repair to replacement and roof inspection in Chesapeake, VA, trust our experienced roofing specialists to provide you with reliable and affordable solutions. Contact Clark Roofing & Siding today!