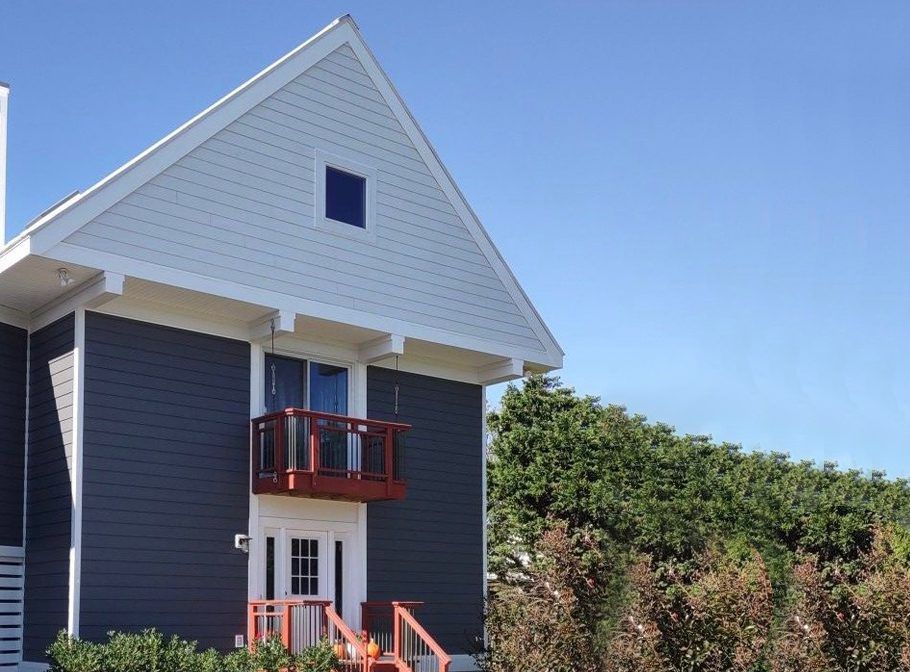 The Pros and Cons of Engineered Wood Siding Installation and Replacement
From the time that humans first created dwellings for themselves, wood has been a choice material for home building. In many areas, exterior wooden board, paneling, and shingles (also known as "shakes") have been characteristics of specific types of regional architecture. While these provide a certain aesthetic charm, the lifespans of natural woods are limited by exposure to the elements, as well as fungal and insect infestation. With the development of modern engineered wood materials, it is possible to create the look of traditional wooden siding that provides additional wear and weather resistance, as well as protection against insects and fungus.
When considering materials for your siding project, you have many choices. For many the expense of brick or masonry is simply prohibitive. Vinyl siding is cost efficient but may not be the ideal choice for some homes. Fiber cement paneling is much heavier than engineered wood and requires special tooling for installation. For homes with existing wooden panel, board, or shake siding, engineered wood stands as a viable choice for a siding replacement that is attractive, cost efficient, and will provide years of service. It is also an alternative for homes with vinyl siding that would benefit from an upgrade.
When considering engineered wooden siding, cost is always an issue. As with any purchase, there is always the consideration of cost vs. value. At approximately half the cost of natural wood. An investment in quality engineered materials installed by a qualified professional will pay dividends in the lifespan of your siding and can add to the resale value of your home.
What is Engineered Wood Siding?
Engineered wood siding is a material that is manufactured using natural wood strips, pieces and fibers that are often the byproducts of the processing of wooden materials. The natural wood fibers are mixed with a resin binder material as well as agents that protect against insect infestation, mold, and rot. It is available in a variety of colors and natural finishes and is often formed with a lip or groove to allow for easy, tight installation. It is available in uniform lengths and panels (for engineered Cedar shingles) for ease of cost estimation and job planning.
Cons of Engineered Wood Siding
Pricing: The cost of an engineered wood siding project can vary per square foot (including materials and labor costs). While it can be incrementally more expensive than vinyl, it is extremely durable, and provides a wider variety of finishing options. The initial cost is considered a better investment in terms of resale value.
Look: Due to the manufacturing process, engineered wood siding may not provide the "rustic" look to your home that some seek from wooden siding. While it will not have the surface and grain variations of a natural wood product, it is more weather and pest resistant, and is available in a wide variety of surface textures, colors, and finishes.
Pros of Engineered Wood Siding
Durability: Engineered wood products are manufactured with state-of-the-art materials that resist not only warping and shrinkage, but also provide enhanced weather resistance, and are treated with compounds that inhibit insect infestations and mold and mildew growth. Many manufacturers offer warranties for their products for up to 30 years.
Versatility: The range of materials, styles, finishes, and colors available presents a variety of choices for your siding installation or replacement project. It is possible to transform the appearance of a home with engineered wood siding.
Curb Appeal and Resale Value: Engineered wood siding can provide your home with a new look that will create visual appeal and surveys indicate an increase in the value of a home with new engineered wood siding.
Trust your questions about engineered wood siding installation and replacement in Chesapeake, Virginia Beach or Elizabeth City, NC, to the professionals at Clark Roofing & Siding Inc. In Chesapeake, VA. 757-485-1000.